Rent Reviews and Lease Renewals
Commercial tenants are usually protected by the complex provisions of the Landlord and Tenant Acts. Keygrove has comprehensive knowledge of statute and case law and of the rights of landlords and tenants so that clients are fully advised both before and during negotiations.
Local market knowledge and understanding of the detail of comparable transactions is key in successful lease negotiations. Keygrove has 50 years combined experience of market transactions and landlord and tenant consultancy.
Lease Renewals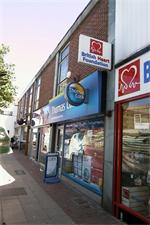 Keygrove Chartered Surveyors offers Director level professional service and acts for landlords and tenants with office, industrial, retail and motor trade premises in central southern England. We steer our clients through the main issues in the lease renewal process including advice on the specific timetables and legal requirements of notices and applications to court.
Keygrove will meet with you to understand your objectives in relation to the terms of a new lease prior to negotiating the new rent, as well as the other terms of the lease such as lease length, break clauses and the rent review pattern.
When considering a lease renewal, tactics and timings are vital and both parties are advised to take early advice. Of course technical knowledge is required – but this must be coupled with practical experience and honed negotiation skills. Following an initial consultation our fees are often performance related. If you would like further advice relating to lease renewals or would like to obtain a quotation for undertaking a lease renewal please contact us.
Rent Reviews
Keygrove Chartered Surveyors offer Director level service and act for both landlords and tenants in respect of office, industrial, retail and motor trade premises in central southern England. Rent reviews normally occur at 3 to 5 year intervals. Negotiations require a full understanding of the intricacies of the lease and rent review provisions together with case law and the Landlord and Tenant Acts with associated legislation.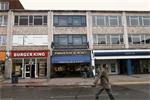 We offer market based, expert advice to landlords and tenants on rent reviews under existing leases. Our  high level service includes a full inspection of the property, a thorough examination of the lease,  meticulous market research for the area, detailed analysis of the comparable rental evidence and of  course firm but pragmatic negotiation.
We are experienced in acting as Expert Surveyor for both landlords and tenants where the outcome of a rent review is referred to a third party such as an Arbitrator or Independent Expert. We prepare written submissions for a third party when required. Such expertise in this area of Landlord & Tenant practice is crucial.
If you have a rent review due within the next year then you should be proactive. Start planning your strategy now in order to secure the best possible deal. Following an initial discussion our fees are often performance related. If you would like to talk through your up and coming rent review please contact us.
Please click here for a case study of Rent Reviews (tenants)
Please click here for a case study of Rent Reviews (landlord)